The Power of Your Subconscious Mind
by Patricia Nolan Stein
(Burbank, California)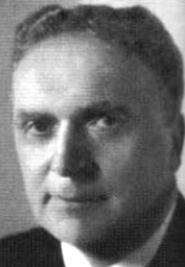 Joseph Murphy
"The Power of Your Subconscious Mind" by Joseph Murphy is another metaphysical classic. First published in 1963, it's still in print---but the original is far superior to the newer "updated" and revised versions.

Murphy believed our subconscious mind is where God resides and he explains clearly it in this beautifully written book. He said the subconscious is our "partner" in everything we manifest---including physical health and financial abundance.
Murphy also believed if we activate this power (our higher self) we'll be protected from catastrophe and always guided in the right direction. He says we communicate with our divine mind through meditation, mental pictures and affirmations---subsequently, our subconscious mind will provide us with wisdom, security and daily miracles.
Two other excellent Murphy books are "The Miracle of Mind Dynamics" and "The Cosmic Power Within You."
Murphy rocks!
Return to Law of Attraction book reviews.
Wondering about something else? ...Try the search bar: