Feel Good To Manifest Your Desires, Kingscliff Australia
by Chris Spink
(Kingscliff, NSW, Australia)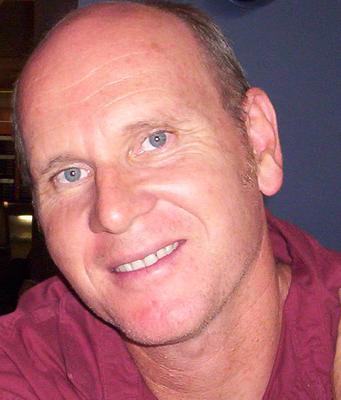 Hi I'm Chris Spink and I'm the founder of Feel Good To Manifest Your Desires, I specialise in partnering with Service Professionals, such as Coaches and Counselors, so they can master the principles of the Law of Attraction, and fulfill their dreams and desires. I show them how to Feel Good so they can move toward consciously creating the wonderful life they deserve. I help them go from; How do I get more of what I want? … to… Wow, I can have everything I want, and Feel Good every step along the way!


I have been a Service Professional most of my life, so I know what it feels like to start up a new business and get my own life in order so I could be the greatest assistance to my clients. I am a Registered Nurse, Certified Counselor, Clinical Hypnotherapist and I have facilitated Spiritual and Personal Growth Courses. I have attained a Coaching Certificate from the School of Coaching Mastery, and am now completing my Life-Coaching Certification with the Inspired Spirit Coaching Academy.
Through using the principals of the Law of Attraction, my wife Rhea and I, have become financially free. Within 5 years we succeeded in building a multi-million dollar property portfolio. We live in a beautiful apartment overlooking the ocean where we frequently take pleasure in watching whales as they pass through, while our bedroom offers stunning mountain views. Traveling is our passion, and we regularly travel all over this magnificent world experiencing diverse cultures and vistas. I enjoy relaxing with tai chi, walking on the beach with Rhea, and playing tennis with friends. I am also fulfilling a lifelong dream to learn to fly – a Cessna that is!
"Nothing is more important than that you feel good. The better you feel the more you are allowing all of the wonderful things of life to flow to you." Abraham – Hicks.
Feeling good is the key to whatever you want to be, do or have. Instead of needing the world to change so that you can feel good. Let me help you Feel good now and watch the world change to meet how you feel.
It is your birthright to live a life filled with everything that is good and I can help you joyously be, do or have anything that you desire.
I don't want you to just believe me I want you to try it for yourself, because ultimately words don't teach, you can get intellectual understanding from words and books but you really only learn from your own life experience. Changing your mindset and your negative self-talk to feeling good is not always easy and it always helps to have someone else on your side, someone to help you achieve this. You could do it on your own but with the synergy of someone who is completely on your side, it is much easier and quicker. With the help of a Mentor /Coach such as myself, you will more easily and effortlessly get whatever you want to be, do or have. I can help you achieve your goals and attain your dreams and desires. Do it the easy way with help and support from me, your Feel Good Mentor/Coach.
Testimonial
What was most valuable that came out of my coaching sessions was being reminded of the power I hold within. I would recommend this coaching process to anyone who is ready to embrace the law of attraction and wanting to create the life of their dreams. Chris is calm, non-judgmental, informative and always ready to offer solutions and tools to help shift any negative feelings (regardless of the circumstances) that us hold people back from creating whatever we desire.
Milena Morrow -Terranora NSW
Please visit my website to get a free E-Course
"Top 3 Massive Mistakes Coaches and Counsellors make that keep them feeling frustrated, drained and stressed, and how to AVOID these forever."
I Coach/Mentor via Skype or phone all around the world.
Chris Spink
Feel Good To Manifest Your Desires
Northern NSW Australia
chris@manifestyourdesires.com
http://manifestyourdesires.com