Abraham Workshop - Stamford, CT 05/28/2011
by Chris Alford
(Culver City, California)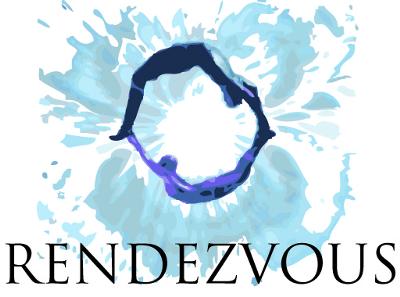 Rendezvous
Notes taken while viewing the Abraham Hicks Art of Allowing workshop in Stamford, Connecticut on May 28, 2011:

• Your "Vortex Work" is the fine-tuning of the relationship between "who you are" and what's in your Vortex (The greater part of you). It's allowing the greater part of you to "be" what you intend it to be - a perfect, vibrational match to every desire which already exist in your vortex.

• Everything is immediately responsive to your vortex work.

• People reflect back to you how you feel, not who you are.

• We say, "I'm in a relationship with this great girl or guy." "I finally got the house or car of my dreams." But don't forget all the manifestations along the way. The circumstances by which you both met, The initial phone calls, the e-mails, the first couple of dates. All the open houses you attended, the beautiful way in which you connected with your Real Estate agent, browsing through all those car brochures, the test-drives. These are all manifestations as well.

• You can delude yourself into thinking you don't need to regularly adjust your vibration because you have "people" whom you can call to address the various issues in your life...

You can become dependent on action you could garner to soothe things that are out of whack. You say, I have money and power and I have the ability to wrestle anything to the ground and kill it!

But eventually, you will run out of people to call, or they'll say "That's above my pay scale." Sooner or later, you'll have to address your own alignment.

• When you re-define or re-establish your relationship between you and your Vortex, your manifestations will turn on a dime.

• Any feeling IS a manifestation. Feeling good is the best manifestation you can have.

• The universe is providing direct feedback regarding your vibrational state moment by moment.

• True manifestation is what you are evoking from each experience in each moment.

• Manifestations follow your emotional trail.

• Pure positive energy IS who you really are.

• No matter how "Out of the Vortex" you feel, you can never separate yourself from the vibrational version of yourself.

• Your perfect life already exists in creation.

• Abraham is just putting words to what life is already showing us.

• If your desire is really, really strong it doesn't matter how much resistance you have. Strong desire bucks any contrary current.

• Only ask yourself questions for which you have an answer that feels good to you.

• The feeling of a sincere "YES" is the best communication you can get from your inner being.

• The only control we have is to choose to tune into the right frequency and in doing so, we control the manifestations in our lives.

• You can "confirm" another's alignment or misalignment but you can't "give" alignment to anyone.

• The Vortex is "Real Time" -- It is "vibrationally" done!

• I want to tune myself to the frequency of what's already in my vortex.

• Train yourself to go from specifically negative to generally negative to generally positive to specifically positive.

• It doesn't matter if others can't see it. I'm the only one who needs to feel it.

• In order to appreciate, you must be in alignment.

• My focus is the reason I feel the way I do at any given moment. I never have to feel bad because I can always focus.

• The bigger the problem, the bigger the solution.

• Solution and expansion sometimes come on the heels of things that feel uncomfortable. The "wrongness" of it creates the "rightness" of it.

• It is not possible to give up on a big dream. A dream that is alive IS LIFE!

• Nothing can ever be so "out of whack" that you can't bring it back into alignment.

• Life is calling "through me" in a powerful way and as long as I'm feeling good, I know I'm yielding to it.

• Reach, FERVENTLY, into your vortex. Have an avid, compulsive appreciation of what is good.

• What you want is only an emotion away.

• The freedom you seek is freedom from resistance. It's the only freedom worth having.

• There is not enough reassurance for someone who doesn't believe and there is not enough negative feedback in the world to keep you from getting anything that you do believe.

• The vibrational version of you precedes the manifestation of things.

• The game I'm playing is a moment-by-moment deep-feeling alignment that is key to everything good in my life.